Title: Spinnortality
Developer: James Patton
Spinnortality is a cyberpunk simulation game where you play an insidious megacorporation.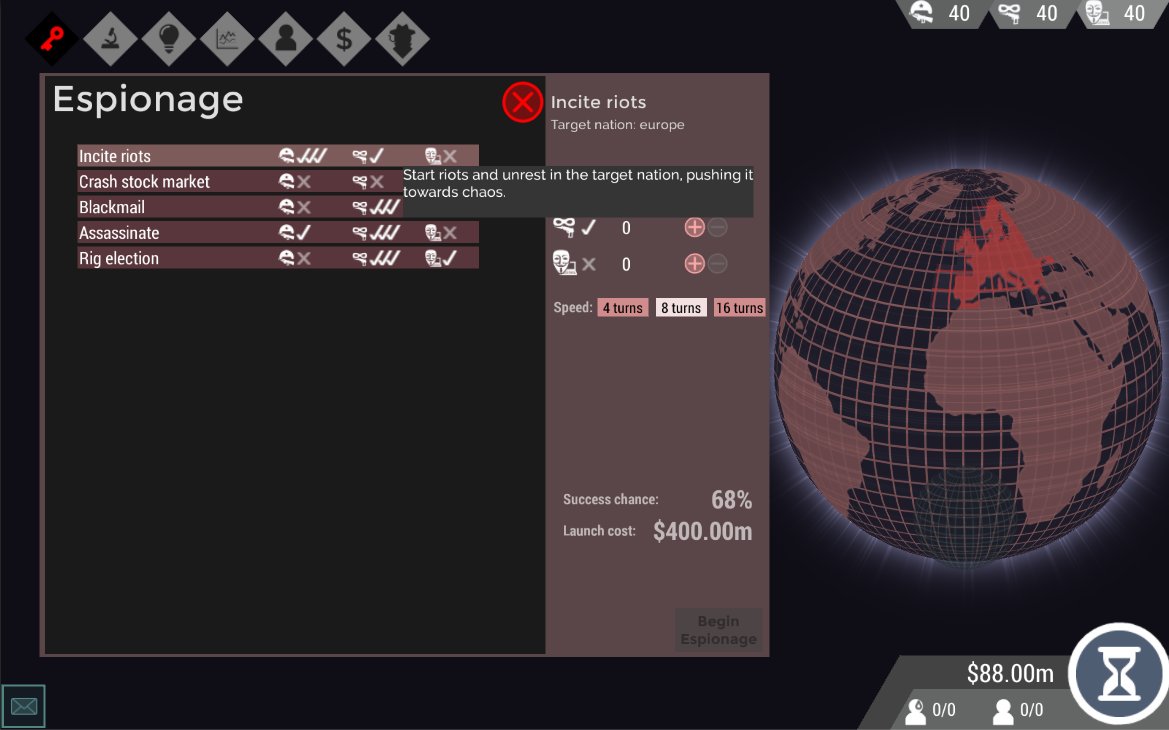 Title: Coreupt
Developer: Toyetic Concepts
An action beat'em game
Title: Crimson Keep
Developer: Neckbeard Ninjas
A first person slasher with roguelike elements
Title: Vigilantes
Developer: Timeslip Softworks
Take to the decadent streets of Reiker City, and bring the fight to the three criminal gangs that dominate the urban landscape: the Mafia, the Survivalists, and the Church of the Final Exodus. Run surveillance operations to locate and assess the criminal threat, craft or purchase new equipment, hone your skills, and recruit other vigilantes to back you up in tense tactical battles.